U. S. ArmyLove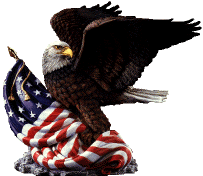 For My Soldier: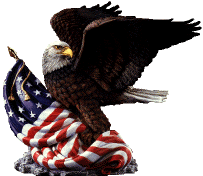 My man is a Soldier, proud as can be
I see him in uniform, and something comes over me.
My heart swells with pride, tears fill my eyes.
My love for my Soldier, I cannot deny.

I feel the tears as they stream down my face
As my love, my heart, takes me in his embrace
Then he utters the words, my greatest fear
And all I want is to hold him near.

His love for me is apparent on his face
As we come together for that final embrace.
I wipe my tears, then that one final kiss
I whisper to him, "it is you my heart will continually miss".

I know I need to hold it all together
Fight for the love I've searched for forever
He is my man, my sweetheart, my love
Sent directly to me from the heavens above
I won't run, I won't hide
I will stand beside my Soldier and serve him with pride.

See, my man is a Soldier
I will forever be by his side
As he defends our country, our land of pride.

To you my Soldier, I will always be true
I know that you are going to do what you have to do
Please know that my love is always with you
As you go to defend the Red, White, and Blue!


--Cheree Stratton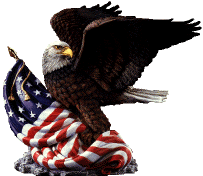 IF YOU'RE NOT IN LOVE WITH A SOLDIER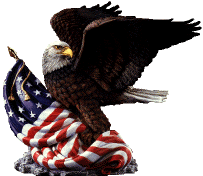 If you're not in love with a soldier, you can't know adventure. You don't know smelly gray PT uniforms that require a daily washing. You can't understand green and brown camouflaged bags flooding your bedroom floor.

If you're not in love with a soldier, you can't understand the meaning of the phrase "going to the field" and the weeks you spend away from each other.

If you're not in love with a soldier, you can never imagine the hole in your heart when that phone call comes? "Honey, I am leaving tomorrow to go overseas. I don't know how long I will be gone or exactly where I am going, but I want you to know that I love you - always!"

If you're not in love with a soldier, you don't know what it's like to say that final good-bye. You don't know what it really means to be glued to the television. You don't understand fear and you can't possibly understand the sleepless nights of endless crying wondering if you will ever see the love of your life alive again.

If you're not in love with a soldier, you can't know the immense joy, the uncontrollable smile, or the butterflies in your stomach when you see your soldier march into the family waiting area upon redeployment. You can't understand the self-control it takes to stand on the other side of the room as some higher-up gives a seemingly endless welcome home speech while all the soldiers stand in formation. You don't know what it's like to have that second first kiss or what it's like to experience puppy love all over.

If you're not in love with a soldier, you can't truly understand how to make every moment count because you never know when that phone call may come again.

If you're not in love with a soldier, you can never really understand how very delicate life is!



--Author Unknown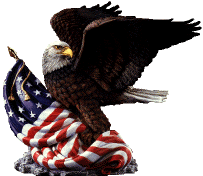 U.S. ARMY OATH OF ENLISTMENT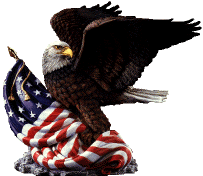 I, Rambo, swear to sign away four years of my mediocre life to the United States Army because I couldn't score high enough on the ASVAB to get into the Air Force, I'm not tough enough for the Marines, and the Navy won't take me because I can't swim.

I will wear camouflage every day and tuck my trousers into my boots because I can't figure out how to use blousing straps. I promise to wear my uniform 24 hours a day even when I have a date. I will continue telling myself that I am a fierce killing machine because my drill sergeant told me I am, despite the fact that the only action I ever will see is a court martial for sexual harassment.

I acknowledge the fact that I will make E-8 in my first year of service, and vow to maintain that it is because I scored perfect on my PT test. After completion of my sexual -- er -- I mean, BASIC training, I will attend a different Army school once every other month and return knowing less than I did when I left.

On my first trip home after boot camp, I will walk around like I am cool and propose to my ninth-grade sweetheart. I will make my wife stay home, because if I let her out she might leave me for a smarter, better-looking Air Force guy. Should she leave me twelve times, I will continue to take her back.

While at work, I will maintain a look of knowledge while getting absolutely nothing accomplished. I will arrive at work every day at 1000 hours because of morning PT and leave every day at 1300 hours to report back to the "COMPANY." I understand that I will undergo no training whatsoever that will help me get a job upon separation, and will end up working construction with my friends from high school. I will brag to everyone about the Army giving me $30,000 for college, but will be unable to use it because I can't pass a placement exam.

So help me God.

Signature:__________________ Date:_______________ U.S.


--Author Unknown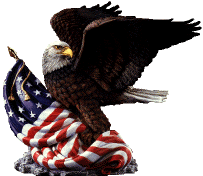 The Soldier's Prayer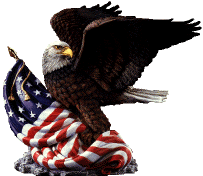 Almighty Father , whose command is over all and whose love never fails, make me aware of Thy presence and obedient to Thy will. Keep me true to my best self, guarding me against dishonesty in purpose and deed and helping me to live so that I can face my fellow Soldiers, my loved ones and Thee without shame or fear. Protect my family. Give me the will to do the work of a Soldier and to accept my share of responsibilities with vigor and enthusiasm. Grant me the courage to be proficient in my daily performance. Keep me loyal and faithful to my superiors and to the duties my country and the Army have entrusted to me. Make me considerate of those committed to my leadership. Help me to wear my uniform with dignity, and let it remind me daily of the traditions which I must uphold.

If I am inclined to doubt, steady my faith; if I am tempted, make me strong to resist; if I should miss the mark, give me courage to try again.

Guide me with the light of truth and grant me wisdom by which I may understand the answer to my prayer.

AMEN.



--Author Unknown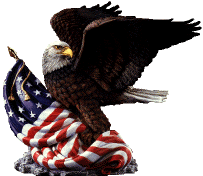 A Wife's Prayer for her Soldier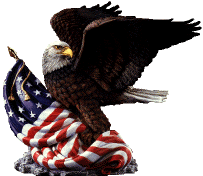 Dear Heavenly Father,

Now the evening shadows gather, the lonely night is here.
This day which has been so empty is almost gone.
Oh Dear God, be with my husband who is so far from home.
Help him when the thoughts of his loved ones bring the awful heartache on.
Lord, let him know that with Your ever-lasting love, You are right beside him
With Your loving mercy from above.
Help him with his heartache, with the closeness of a friend, a smile of understanding.
It will lift the burden from his heart.
Let him also be a blessing to one who needs him.
Let him feel the prayers of his loved ones whose thoughts are always with him.
And, Dear God, when the tide has turned against him,
His whole world seems upside down,
Let him see things more clearly.
Show him how to love Thee more dearly.
Let his faith in Thee stay unbroken.
Inspire him with new courage every day so that he will soon be with us.
Make him strong to run the race.

Amen


--Author Unknown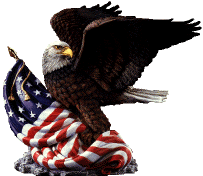 Untitled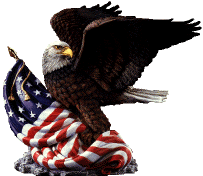 "Until we are together again we hold hands across the miles and hearts within hearts. As with anything else in life, this, too, is only but a season in time that will quickly pass"


--Author Unknown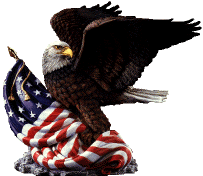 Military Wives--The Silent Ranks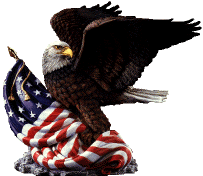 I wear no uniforms, no blues or Army greens. But I am in the military in the ranks rarely seen. I have no rank upon my shoulders. Salutes I do not give. But the military world is the place where I live. I'm not in the chain of command, orders I do not get. But my husband is the one who does, this I cannot forget. I'm not the one who fires the weapon, who puts my life on the line. But my job is just as tough; I'm the one that's left behind. My husband is a patriot, a brave prideful man, And the call to serve his country not all can understand. Behind the lines I see the things needed to keep this country free. My husband makes the sacrifice, but so do our kids and me. I love the man I married. Soldiering is his life. But I stand among the silent ranks known as the Military Wife.


--Author Unknown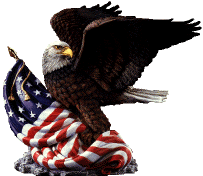 The Service Member's Wife's Prayer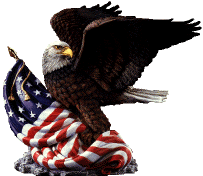 Oh, Lord, please keep my service member safe tonight, Close by your guiding hand of light, Give him the strength to carry on when all is dark and hope is gone. Help him trust and have no fear, for you are watching, ever near. Let him know he is not alone; Your light will always lead him home. He's rough and tough - no emotions show - but, God, he's just a boy, you know. He claims the title and wears it proud; says he's the best and says it loud. And though someday he'll guard your Heights, Lord, please bring him safely home tonight.


--Author Unknown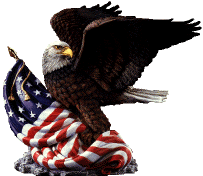 A Tribute To Military Wives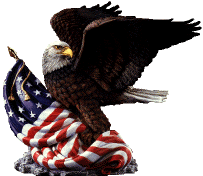 A military wife is mostly a girl. But there are times, such as when her husband is away and she is mowing the lawn or fixing a youngster's bike, that she begins to suspect she is also a boy.

She usually comes in three sizes: petite, plump and pregnant. During the early years of her marriage it is often hard to determine which size is her normal one.
She has babies all over the world and measures time in terms of places as other women do in years. "It was in England that the children had the chicken pox..... In Texas, hubby was promoted..."

At least one of her babies was born or a transfer was accomplished while she was alone. This causes her to suspect a secret pact between her husband and the military providing for a man to be overseas or on temporary duty at times such as these.
A military wife is international. She may be a Kansas farm girl, a French mademoiselle, a Japanese doll, or a German fraulein. When discussing service problems, they all speak the same language.

She can be a great actress. To heartbroken children at transfer time, she gives an Academy Award performance: "New Mexico is going to be such fun! I hear they have Indian reservations... and tarantulas... and rattlesnakes." But her heart is breaking with theirs. She wonders if this is worth the sacrifice.

An ideal military wife has the patience of an angel, the flexibility of putty, the wisdom of a scholar and the stamina of a horse. If she dislikes money, it helps. She is sentimental, carrying her memories with her in an old footlocker.
One might say she is a bigamist, sharing her husband with a demanding entity called "duty." When duty calls, she becomes No. 2 wife. Until she accepts this fact, her life can be miserable.

She is above all a woman who married a man who offered her the permanency of a gypsy, the miseries of loneliness, the frustration of conformity and the security of love.
Sitting among her packing boxes with squabbling children nearby, she is sometimes willing to chuck it all in until she hears the firm step or cheerful voice on the phone from that special guy who gave her all this.

Then she is happy to be...... his military wife.


--Author Unknown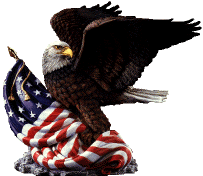 Army Wedding Vows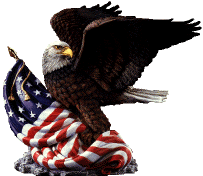 "Dear Family and Friends, We are gathered here today in the sight of God and the Department of the Army, to witness this exchange of vows, and see the love that these two dedicated, loving people have for one another. "Wilt thou, _____________, take _________(who shall henceforth be referred to as "Dependent WIfe"), as your Family Member, to dwell together in so far as the Department of the Army will permit? "Wilt thou love her, comfort her via the Postal Service or over the phone, make sure she knows where the Commissary, PX/BX and church are, and what time she is scheduled to use the laundry room the day she arrives, wherever you are stationed? "Wilt thou attempt to tell her more than 24 hours in advance that you will be leaving for two weeks, beginning the next morning? This especially applies to the years you will live in a foreign country! "Wilt thou ____________, take this Soldier as thy Sponsor and Wedded Husband, knowing that he is depending upon you to be the perfect (well almost) Army Wife, running the household as you see fit, and being nice to the Commander's Wife? "Furthermore, you understand that your life with your husband (little that you may have together) will not be normal, that you may have to explain to your children, not once, but twice, and even often in the same day, that Mothers do have husbands, and that Children do have Daddies, and that the picture of the man on the refrigerator is not the milkman, but the same individual who tucks them in at 2200 hours, long after they are asleep. This Soldier is their Daddy, who loves them very, very much. "Wilt thou love, respect and wait for him, preparing his favorite cookies and pictures of yourself and the kids, so he can remember what you look like? And last but not least, put on the outside of your door his "Welcome Home" sign when he's due to arrive?" "I, _________, take thee ___________, as my Dependent Wife, from 1900 to 2200 hours, or as long as allowed by my Commanding Officer (subject to change without notice), for better or worse, earlier or later, near or far, and I promise to look at the pictures you send me, maybe not when they get to me in the field, but before I turn the lights out. I will also send a letter, if time permits - and if not, to somehow, some way, make the time." "I, ___________, take thee, ____________, as my live-in/live-out husband, realizing that your comings and goings and 0330 staff meetings are normal (although absurd to me) and part of your life as a Soldier. I promise not to be shocked or taken by surprise when you inform me that, although we've just arrived at your new Duty Station, we will be leaving within the month. Yes, I'll have you as my Husband as long as while you are away, my Allotment comes through regularly, and that you leave me a current Power of Attorney and the checkbook at all times. I am a Family Member and proud of it, dependent upon myself and my resources. Although I will miss you when you are away, I know I can handle whatever comes across my path." "Now then, let no man or woman put asunder what God and the Department of the Army have brought together. The Army hereby issues you this lovely, dedicated Woman, knowing that she'll be an asset not only to your marriage, but also to the Mission of the United States Army, which is, as you all know, to remain in a state of 'Readiness'. By the authority vested in me, elaborated in the Regulations and subject to Current Directives concerning the aspects of Marriage in the Army, I know pronounce you Soldier with a Family Member. Best Wishes, and Good Luck."

--Author Unknown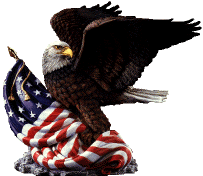 A Military Wives Prayer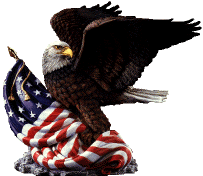 God, grant me the serenity to accecpt things I cannot change, like barracks duty, unaccompanied tours, delays in returns, to name a few. God, grant me the courage to accept the things I can change, like the furniture arrangement, forwarding addresses, schools, and such. And, God, grant me the knowledge that I am a strong and proud woman. God, please note, I am a Military Wife

--Author Unknown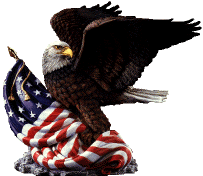 The Model of a Military Wife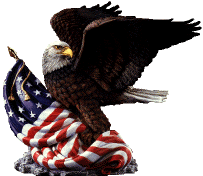 Lord was creating a model for military wives and was into his sixth day of overtime when an angel appeared.

She said, "Lord, you seem to be having alot of trouble with this one. What's the matter with the standard model?"

The Lord replied, "Have you seen the specs on this order? She has to be completely independent, possess the qualities of both father and mother, be a perfect hostess to four or forty with an hour's notice, run on black coffee, handle every emergency imaginable without a manual, be able to carry on cheerfully, even if she's pregnant and has the flu, and she must be willing to move ten times in 17 years. And, oh yes, shes must have six pairs of hands."

The angel shook her head. "Six pairs of hands? No way!"

The Lord continued, "Don't worry, we shall make other military wives to help her. And we will give her an unusually strong heart so it can swell with pride in her husband's achievements, sustain the pain of separations, beat soundly when it's over-worked and tired, and be large enough to say 'I understand,' when she does not, and say ' I love you,' regardless."

The angel circled the model of the military wife, looked at it closely and sighed, "It looks fine, but it's too soft."

"She might look soft," replied the Lord, "but she has the strength of a lion. You would not believe what she can endure."

Finally, the angel bent over and ran her finger across the cheek of the Lord's creation. "There's a leak," she announced. "Something is wrong with the construction. I am not surprised it cracked. You are trying to put too much into this model."

The Lord appeared offended at the angel's lack of confidence. "What you see is not a leak," He said. "It's a tear."

"A tear? What is it there for?" asked the angel.

The Lord replied, "It's for the joy, sadness, pain, disappointment, loneliness, pride, and dedication to all the values she and her husband hold dear."

"You're a genius!" exclaimed the angel.

The Lord looked puzzled and replied, "I didn't put it there."


--Author Unknown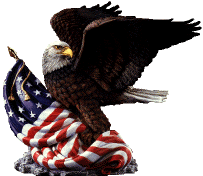 Recipe for a Military Wife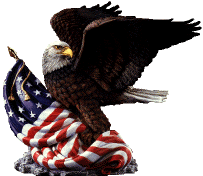 1 1/2 cup Patience
1 cup Courage
1/2 cup Tolerance
dash Adventure
1 pound Ability

To above ingredients:
Add 2 tablespoons elbow grease. Let stand alone for one year. Marinate frequently with salty tears. Sprinkle ever so lightly with money. Knead dough until pay day.

Season with international spices.

Bake 20 years or until done. Makes unlimited servings.

Serve with PRIDE!!!



--Author Unknown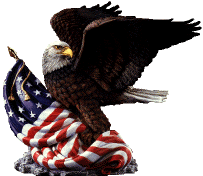 ATTITUDE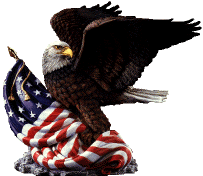 The longer I live, the more I realize the impact of attitude on life. Attitude, to me, is more important than facts. It is more important than the past, than education, than money, then circumstances, than failures,than successes, than what other people think, say, or do. It is more important than appearance, giftedness, or skill. It will make or break a company, a church, a home. The remarkable thing is we have a choice every day regarding the attitude we will embrace for that day. We cannot change our past. We cannot change the fact that people will act in a certain way. We cannot change the inevitable. The only thing we can do is play on the one string we have, and that is our attitude. I am convinced that life is 10% what happens to me and 90% how I react to it. And so it is with you. We are in charge of our attitudes.

--Author Unknown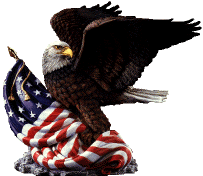 A Soldier's Girl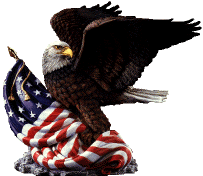 A soldiers girlfriend, what can I say,
to comfort this woman who's mans gone away
She sits by the phone and wills it to ring
Terrified and excited by the news it may bring
The phone doesn't ring, no cards in the mail
There's no one to help her down this trail
The wives have support on every Post
But where are her friends when she needs them most?
Wonderful advice from those friends who don't know
About loving a man and watching him go:

"Quit all that moping, it can't be that bad
I don't understand how you could be so sad
You have the freedom to do as you choose
So why are you trembling as you watch the news?"

She closes her eyes and fights back the tears
Then takes a deep breath to calm all her fears
He fights for his country and people in need
To free from Oppression and hatred and greed
He fights for their lives yet they can't understand
Why she misses his smile and the touch of his hand
He chose his career, she gave him her heart
To have when together and when they're apart
She had no idea what she'd signed on for
Now she longs for the day that he'll walk through the door
A soldiers Girlfriend, standing tall
A cheerful facade shown to one and all
Shoulders back and head held high
Refusing to let anyone see her cry
She's filled with honor, pride and love
Certain she's blessed from heaven above
She'll find the strength to see her through
For in her heart, her Love is true
She Honors the vows that she may say
Sometime in the future on her wedding day
Til that times comes she'll sit here alone
Patiently waiting right next to the phone
The days do pass and the world still turns
The calenders X'd til her soldier returns
The Government called and took him away
But in her heart is where he will stay
She crawls in to bed and turns out the light
Closes her eyes and Prays he's alright
This woman's Soldier, so far from home
This Soldiers Girlfriend, again sleeps alone



--Author Unknown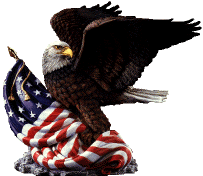 The Army Girlfriend's Prayer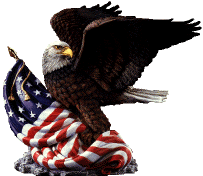 Give me the greatness of heart to see,
The difference between duty and his love for me.
Give me the understanding so that I may know.
When duty calls him, he must go.
Give me a task to do each day,
To fill the time when he's away.
When he's in a foreign land,
Keep him safe in your loving hand.
And Lord, when duty is in the field,
Please protect him and be his shield.
And Lord, When deployment is so long,
Please stay with me and keep me strong.



--Author Unknown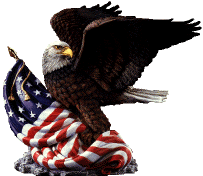 Title Unknown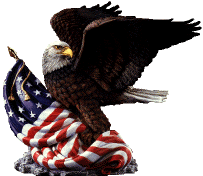 Everyone hears of the Army Wife,
Her trials, sacrifices, and devoted life.
She is strong, she is brave, and she is loving indeed,
Standing by her man in his time of need.

But what of others in a similar situation,
Who have made being an Army girlfriend their main occupation?
They suffer many of the same trials and many of the same fears
Without the security of future years.

Will there be peace or will there be war?
You try to be hopeful but it's hard to ignore.
The world seems to be falling apart
When to a soldier you have given your heart.

Your love runs too deep to escape from it now.
You hope to be together somewhere, somehow,
When his duty is over and your life can begin.
You wonder if it will happen but don't question when.

The many heartbreaks and times you did weep
When he made promises the Army couldn't keep.
But you have learned so much together and come so far.
Others warned you not to fall in love but you already are.

His job is ever-changing and takes him far away.
You think of him always and pray every day--
For his safety, his courage, and his love for you
That he may remain steadfast, loyal, and ever true.

Nothing is sure and nothing is set in stone...
Except that he will leave again and you will be alone,
Holding tightly to your dreams of a future together
When you will at last be able to say the word "forever."

Tears have become anything but a stranger.
They fall freely in sadness, loneliness, and anger.
But he will never know because you will never tell.
You've learned to hide your misery only too well.

A few years? That doesn't sound like so long.
The letters and phone calls keep your love going strong,
Even when they are few and far between,
In them, his love for you can clearly be seen.

So keep your chin up and a smile on your face.
He is protecting your freedom and keeping you safe.
His heart is strong and his love is true
And don't ever forget that he is missing you too.



--Author Unknown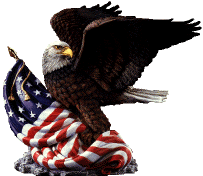 Far Away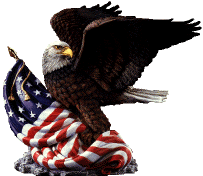 The days go by so endlessly
with you so far away
I long for you to come back home
to hold me in your arms

I love the time you spend with me
online or on the phone
But what I'm really longing for
is you right next to me

The love we have has slowly grown
from what was once just friends
And talking isn't quite enough
when we both yearn to touch

But your work keeps you far away
and cuts into our time
With few days off, and overtime
a meeting gets put off

And other people are involved
in your life and in mine
And each deserve a piece of time
that there's so little of

And when you add in the mundane,
the errands and the chores
There is less time for us to talk
but always time to love

Not matter how much life intrudes
on what we really want
We still will love and understand
and plan for when we meet


Author Unknown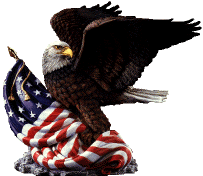 I Love A Soldier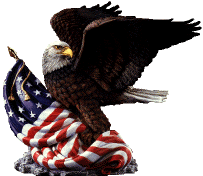 by Rosemary Olenski


I love a soldier
With all my heart
I see him almost never;
we are always apart.
We may not be together,
but love does not give in.
To let something like this go
would be such a sin.
He is courageous and
he is a man,
protecting his country
as best as he can.
The last time I saw him?
Seven months past.
But I feel his love for me
and I know it will last.
Perhaps there will be peace;
perhaps there will not.
I hold on to hope;
it's all that I've got.
My love for him grows.
It's stronger each day.
The distance between us
can't hold it at bay.
He calls;
I write.
We both hold on
with all our might.
I cry often,
I will not lie.
Sometimes smiling is hard,
but I sure do try.
I love
I hope
I dream
I cope.
His heart is strong;
his feelings are true.
He loves me and
I love him too.
Yes, I love a soldier
and though we're apart,
we're always together-
together at heart.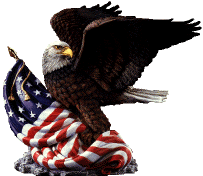 What Love Is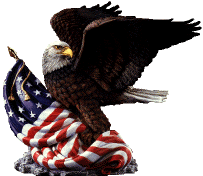 Love is when you when you can't stop thinking about her.
Love is when you find yourselves holding hands and neither remembers initiating the contact..
Love is when she comes over to your place and remembers a carton of milk for breakfast cereal..
Love is when you find yourself having a great time clothes shopping, just because you're together..
Love is when you get some great news or some sad news and the first person you feel like calling is her..
Love is when you feel all ill at ease and moody because circumstances prevent you from seeing her for a day or two..
Love is when you remember her birthday. Even though you had to write a note to yourself and stick it on the dashboard of your car..
Love is when you run back into a burning building to save her favourite stuffed toy that she had since childhood..
Love is when she cooks you a cake and feeds your cat while you are away for the weekend with the lads..
Love is when you wake up in the middle of the night to find her staring at you and she says "I am so lucky to have found you"..
Love is when she spends two hours talking to your mother and is still sane afterwards..
Love is when she grips your arm during the scary bits of the movie..
Love is when you walk through the park at night and she says "I feel so safe with you"..
Love is when you see something she'd like and buy it on the spur of the moment, just because you know she'll smile when you give it to her..
Love is when you find yourself hanging out her underwear on the clothes line and you are happy to do it..
Love is when you sign both yours and her name at the bottom of your Christmas cards..
Love is when you cook her tea and she irons your business shirt for you..
Love is when you put her sexual fulfilment before yours..
Love is when she wears something sexy just to turn you on..
Love is when the car breaks down in the middle of nowhere and rather than complaining she starts kissing you instead..
Love is when you carry ALL the shopping bags for her..
Love is when she bumps her funny bone and asks you to kiss it better..
Love is when you cancel the basketball match with the lads, because she wants you at her parents dinner party..
Love is when she lets you watch the XFiles and you sit through Melrose Place..
Love is when she says "My period hasn't come yet" and you manage to play it cool and not panic..
Love is when she laughs at your jokes despite the fact that she's already heard them all before..
Love is when you unlock and open the passenger door for her before getting into the car yourself..
Love is when you jokingly say "Honey, I'm home", and it actually feels right..
Love is when you spend all Sunday morning in bed together..
Love is when a sexy woman walks past and you don't even notice..
Love is when the same sexy woman asks you to rub suntan oil onto her body and you don't because your girl wouldn't approve..
Love is when, for no reason, you see mundane things that have always been there and find them beautiful..
Love is when you walk along the footpath curb, like you did when you were a kid, and laugh for no reason..
Love is when you visit your parents and actually hug your father, because your girl has opened the sensitive side in you..
Love is when you race each other to the train stop, but then you let her on first..
Love is when you lift her in your arms and carry her to bed..
Love is when she calls you at the office just to hear your voice..
Love is when she lets you order olives and achovies on the pizza..
Love is when you sit up all night talking about your innermost doubts and fears and she actually listens and understands..
Love is when you share the same glass, because it saves on the washing up..
Love is when she sits in your lap at parties even though there are plenty of other seats..
Love is when she gives up smoking for you..
Love is when you go halves in buying a bed..
Love is when she lets you take a photo of her and you end up using the whole film..
Love is when you write her poetry and use the word "forever"..
Love is when your friends buy you his and her bath towels, and always refer to you as "those two"..
Love is when you sell your car just to buy a plane ticket, and chase her across the world to say "I'm sorry"..
Love is when you smell her scent on your clothes and it floods your mind with happy memories..
Love is when, after you've broken up, you compare everyone else to her and find them all lacking..
Love is when, after you've broken up, you cry after looking at photos of her..
Love is when you contemplate driving your car off a cliff because you can't stand life without her..
Love is when you live..
Love is when you soar..
Author Unknown

.
.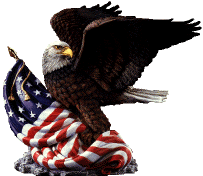 Missing You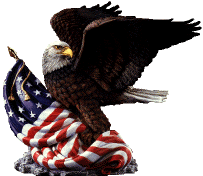 ~by Belinda F. Bippus


Tell me darling when your out to sea,
Is it as cold for you as it is for me?
Tell me darling, I have to know.

Am I in your thoughts throughout the day?
Please tell me these things when your away.

When you just can't stand it and you feel so alone,
Does it just make you wish you could pick up a phone?

Does being without me ever make you cry?
You have never told me but I don't know why.

I'm not asking you to tell me what I want to hear,
But not knowing your feelings brings me much fear.

Fear of losing your love is not what I mean,
Although it may sound that way it's not what it seems.

What I need to know comes from down in your heart,
Does being without me tear you apart?

Are you afraid to let me see you aren't as strong as you seem to be?

I need to know as a matter of fact,
So don't hold it in and please don't hold back.

Our love for each other is very deep and pure,
Believe me I'm very happy and secure.

But I'm lost without you here with me,
And the time that your gone is like an eternity.

So do me a favor and let me know how you feel,
Because seeing inside you would mean a great deal.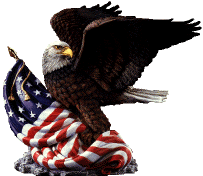 The Night Before Christmas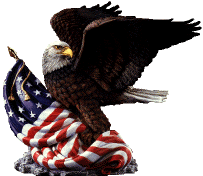 'TWAS THE NIGHT BEFORE CHRISTMAS,
HE LIVED ALL ALONE,
IN A ONE BEDROOM HOUSE MADE OF
PLASTER AND STONE.

I HAD COME DOWN THE CHIMNEY
WITH PRESENTS TO GIVE,
AND TO SEE JUST WHO
IN THIS HOME DID LIVE.

I LOOKED ALL ABOUT,
A STRANGE SIGHT I DID SEE,
NO TINSEL, NO PRESENTS,
NOT EVEN A TREE.

NO STOCKING BY MANTLE,
JUST BOOTS FILLED WITH SAND,
ON THE WALL HUNG PICTURES
OF FAR DISTANT LANDS.

WITH MEDALS AND BADGES,
AWARDS OF ALL KINDS,
A SOBER THOUGHT
CAME THROUGH MY MIND.

FOR THIS HOUSE WAS DIFFERENT,
IT WAS DARK AND DREARY,
I FOUND THE HOME OF A SOLDIER,
ONCE I COULD SEE CLEARLY.

THE SOLDIER LAY SLEEPING,
SILENT, ALONE,
CURLED UP ON THE FLOOR
IN THIS ONE BEDROOM HOME.

THE FACE WAS SO GENTLE,
THE ROOM IN SUCH DISORDER,
NOT HOW I PICTURED
A UNITED STATES SOLDIER.

WAS THIS THE HERO
OF WHOM I'D JUST READ?
CURLED UP ON A PONCHO,
THE FLOOR FOR A BED?

I REALIZED THE FAMILIES
THAT I SAW THIS NIGHT,
OWED THEIR LIVES TO THESE SOLDIERS
WHO WERE WILLING TO FIGHT.

SOON ROUND THE WORLD,
THE CHILDREN WOULD PLAY,
AND GROWNUPS WOULD CELEBRATE
A BRIGHT CHRISTMAS DAY.

THEY ALL ENJOYED FREEDOM
EACH MONTH OF THE YEAR,
BECAUSE OF THE SOLDIERS,
LIKE THE ONE LYING HERE.

I COULDN'T HELP WONDER
HOW MANY LAY ALONE,
ON A COLD CHRISTMAS EVE
IN A LAND FAR FROM HOME.

THE VERY THOUGHT
BROUGHT A TEAR TO MY EYE,
I DROPPED TO MY KNEES
AND STARTED TO CRY.

THE SOLDIER AWAKENED
AND I HEARD A ROUGH VOICE,
"SANTA DON'T CRY,
THIS LIFE IS MY CHOICE;

I FIGHT FOR FREEDOM,
I DON'T ASK FOR MORE,
MY LIFE IS MY GOD,
MY COUNTRY, MY CORPS."

THE SOLDIER ROLLED OVER
AND DRIFTED TO SLEEP,
I COULDN'T CONTROL IT,
I CONTINUED TO WEEP.

I KEPT WATCH FOR HOURS,
SO SILENT AND STILL
AND WE BOTH SHIVERED
FROM THE COLD NIGHT'S CHILL.

I DIDN'T WANT TO LEAVE
ON THAT COLD, DARK, NIGHT,
THIS GUARDIAN OF HONOR
SO WILLING TO FIGHT.

THEN THE SOLDIER ROLLED OVER,
WITH A VOICE SOFT AND PURE,
WHISPERED, "CARRY ON SANTA,
IT'S CHRISTMAS DAY, ALL IS SECURE."

ONE LOOK AT MY WATCH,
AND I KNEW HE WAS RIGHT.
"MERRY CHRISTMAS MY FRIEND,
AND TO ALL A GOOD NIGHT."



This poem was written by a Marine stationed in Okinawa Japan.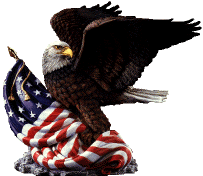 His Military Wife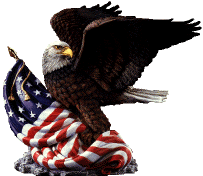 A military wife is mostly girl - though there are times when her husband is away and she is mowing the lawn, that she begins to suspect that she also is a boy. She usually comes in three sizes: petite, plump, and pregnant.

During the early years of her marriage, it is often hard to determine which size is her normal one. She has babies all over the world; and she measures her time in terms of places - as other women do in years. "It was at Bliss that we all had the mumps"; "In Germany, Joe was promoted". At least one of her babies is born, or one transfer is accomplished when she is alone causing her to suspect a secret pact between her husband and the military, which provides for a man to be overseas or TDY at these times.

A military wife is international; she may be an Iowa farm girl, French Mademoiselle, or an ex-army nurse. When discussing their military problems they speak the same language. She can be a great actress. Watching her children's heartbreak at transfer time, she gives an academy award performance - "Arizona is going to be such fun. I hear they have Indian reservations with tarantulas and rattlesankes," but her heart is breaking with theirs and she wonders if this military life is worth the sacrifice. One day later, en route to the new assignment, and filled with a spirit of adventure, she knows it is. That is, if the baby hasn't come down with a virus, or the twins with the measles.

An ideal military wife has the patience of an angel, the flexibility of putty, the wisdom of a scholar, and the stamina of a horse. If she dislikes money, it helps. She loves to gripe (why shouldn't the commissary bag my groceries like the supermarket?). She lets off steam, then goes back to bagging them again. She is sentimental, carrying her memories with her in an old footlocker.

She often cries at parades without knowing why.
She is a dreamer - "we'll never move again."
She is an optimist - "The next place will be better."
She is a realist - "Oh well, as long as we're together."
You might say she's a bigamist, sharing her husband with a demanding other entity called duty. When duty calls, she becomes the #2 wife - and until she accepts this fact, her life can be miserable. She is many persons. She is the tired traveler coming down the gangplank with a smile on her lips, love in her eyes, and a new baby in her arms. She is the General's wife= smiling in a reception line until her cheeks ache; the foreign bride in a strange American world. She is, above all, a woman who married a soldier who offered her the permanency of a gypsy, the miseries of loneliness, the frustration of conformity and the security of love.

Sitting among her packing boxes with children squabbling nearby, she sometimes is willing to chuck it all - until she hears the firm step and cheerful voice of the "lug" who gave her all this. And then she is happy to be... "His Military Wife."


Author Unknown



Links to websites with more poems:

CrumpledPapers.com...Also includes patriotic songs, etc.



Thank you to the following for their wonderful graphics!
Susie's Graphics